Day 2 and an invite to the Oulu townhall
Day 2 and an invite to the Oulu townhall
Day 2 is is over – well nearly over. You may have asked yourself what will the sculpture look like. Here as sketch of the sculpture: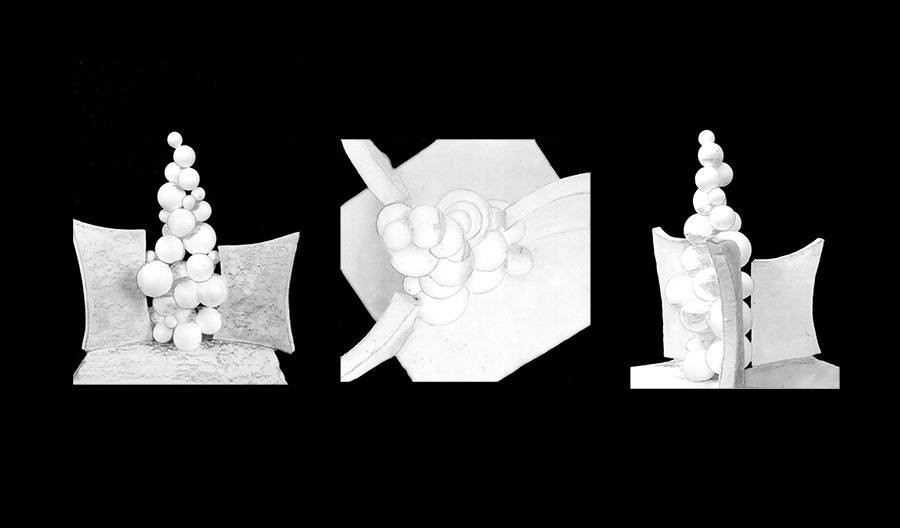 "Every bubble stands for a dream, a wish, hope, friendship and anything which makes life so exciting and unique. The wings of the sculpture models the wind which blows the bubbles up, higher and higher to the sky. At the end all will fade away but hope remains"
We progressed very well on the sculpture. Time flies, but we have 24 hours left. Here some pictures of the current state: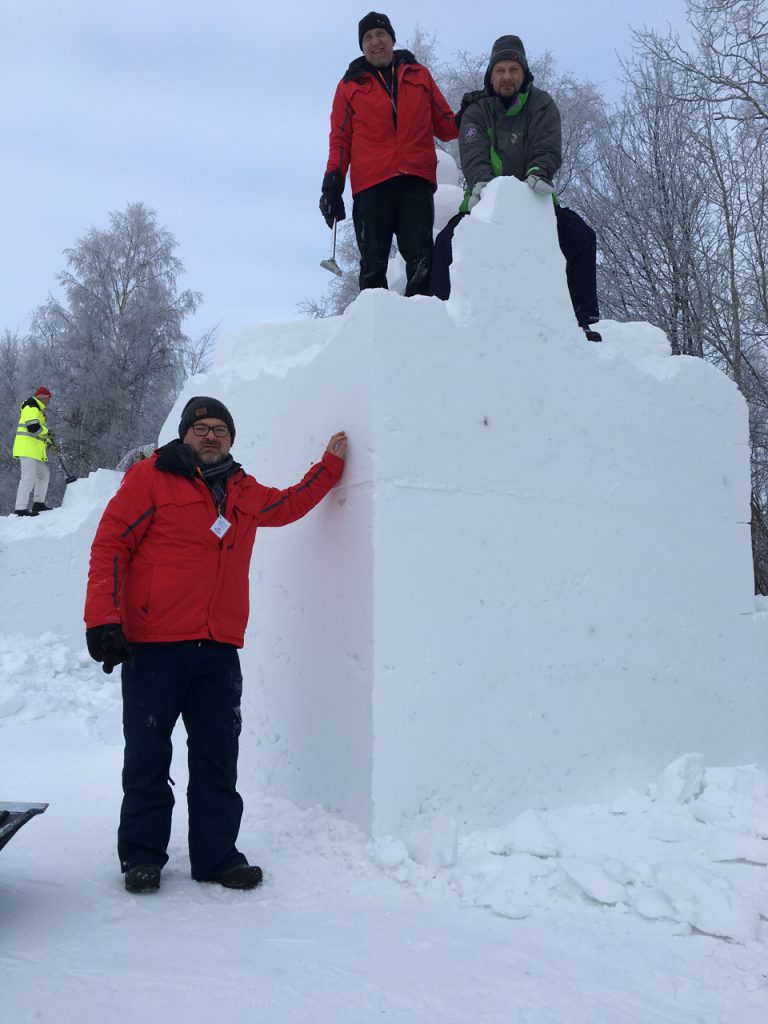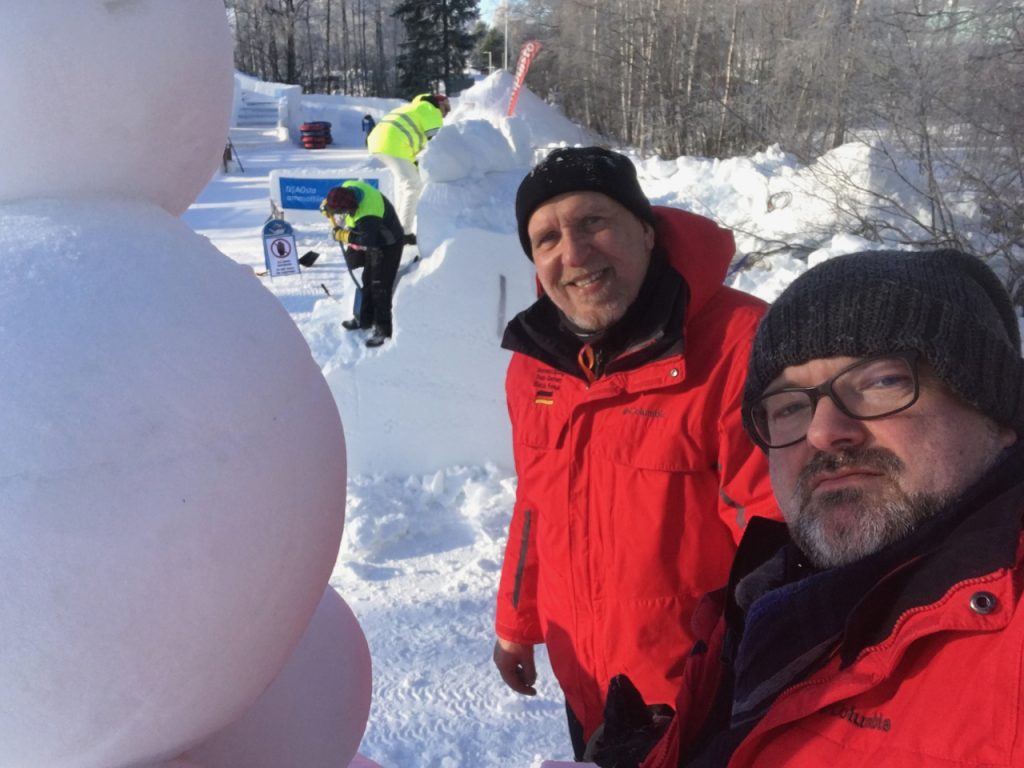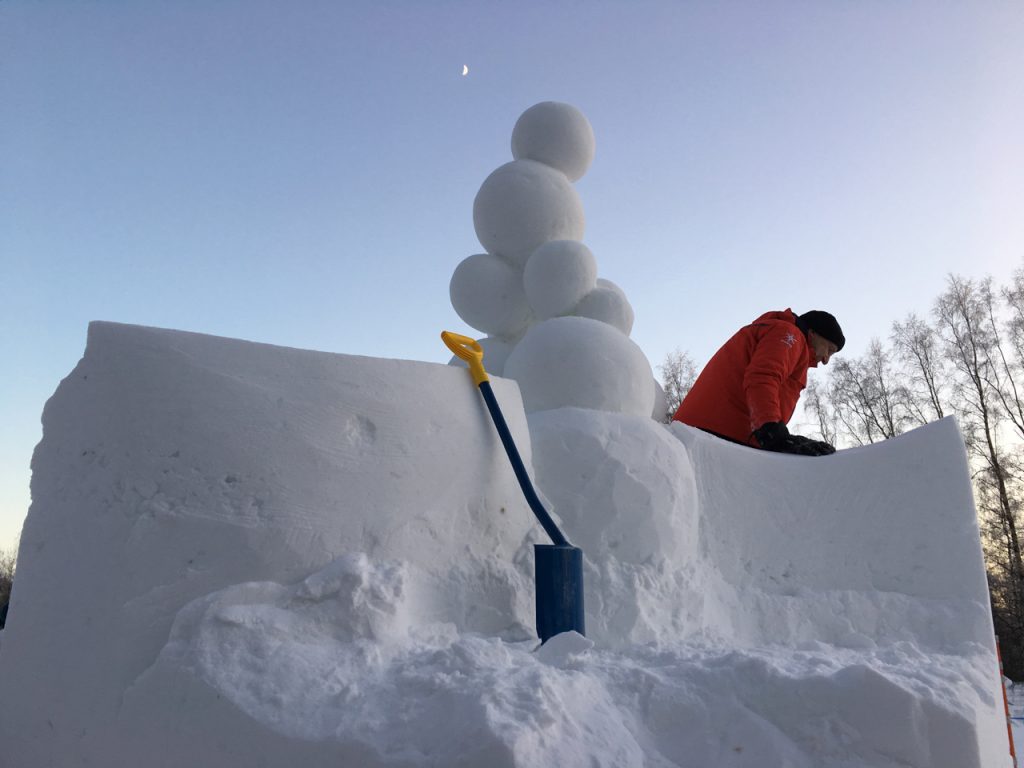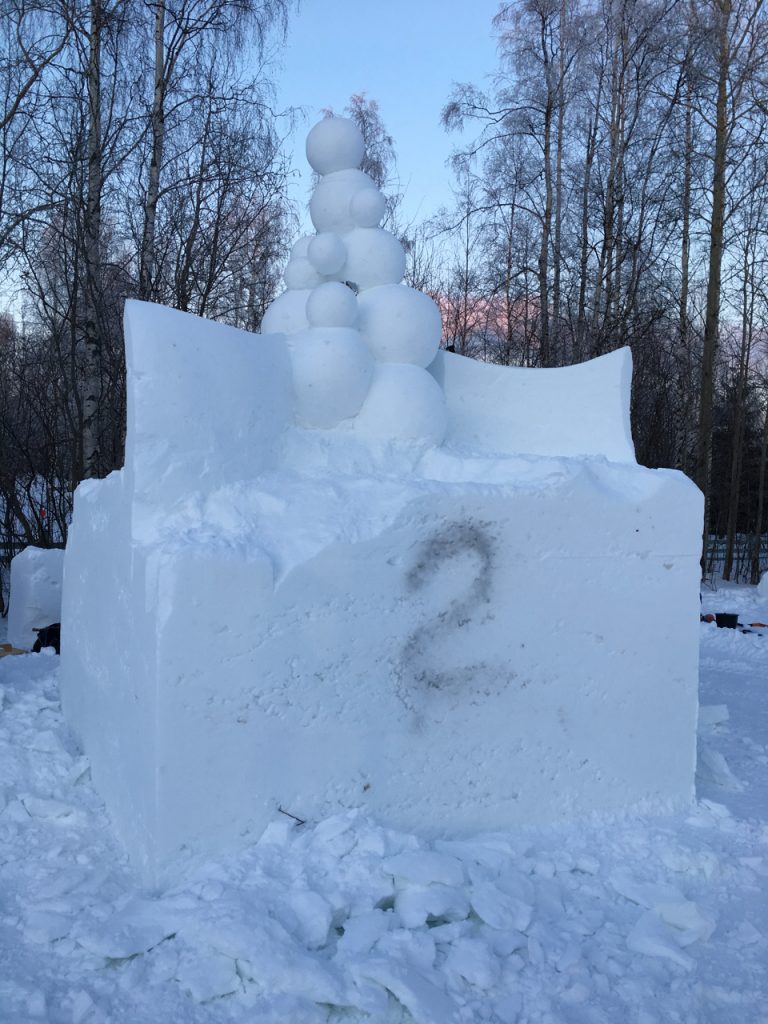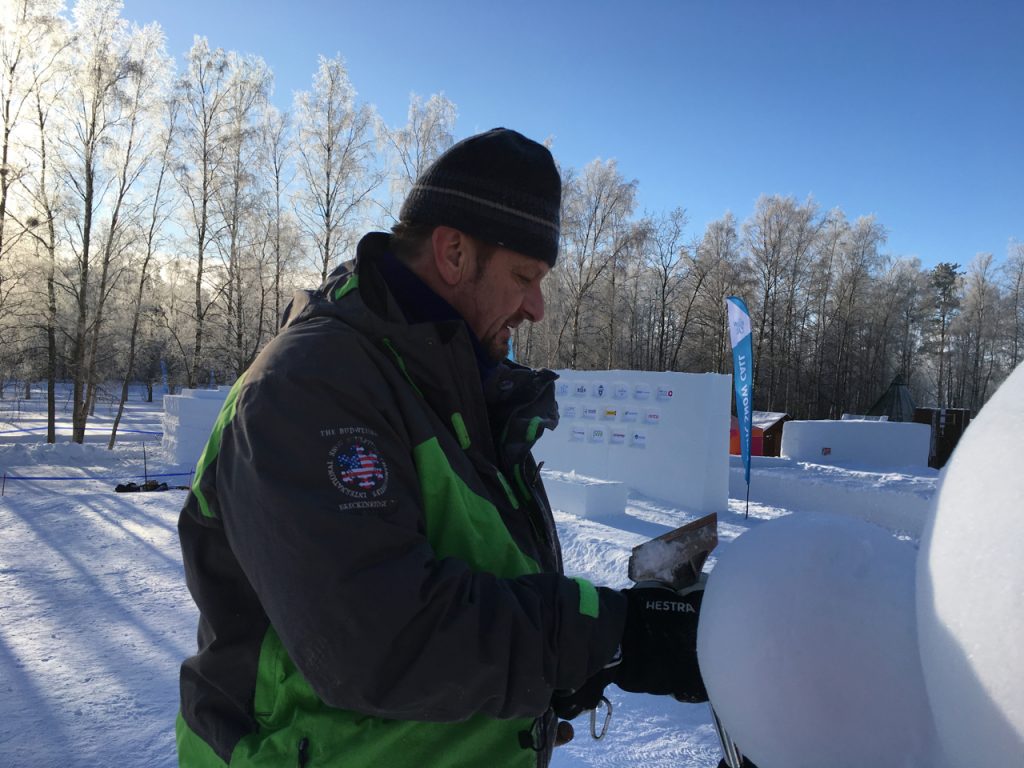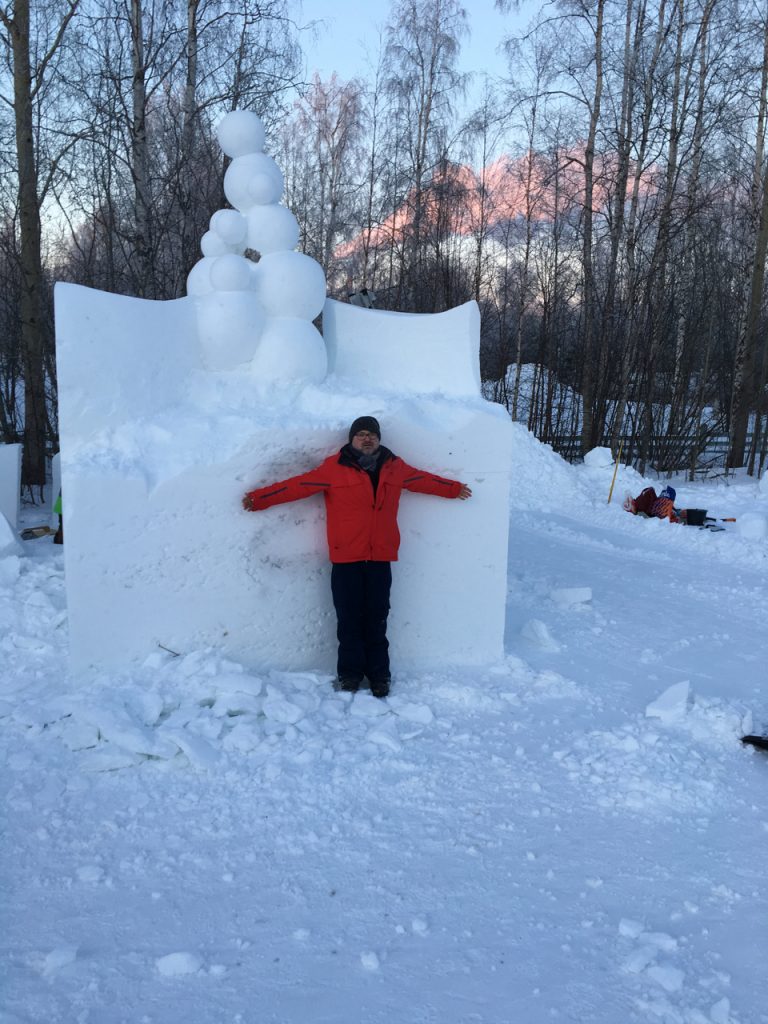 Town Hall invite
Thanks to Pia (she crochet the hats) we got some really outstanding black forest hats. We took the opportunity tonight to wear them the first time at an official Oulu Town Hall meeting. The whole event was very, very official but the hats made the difference. From now on we wear the hats during carving.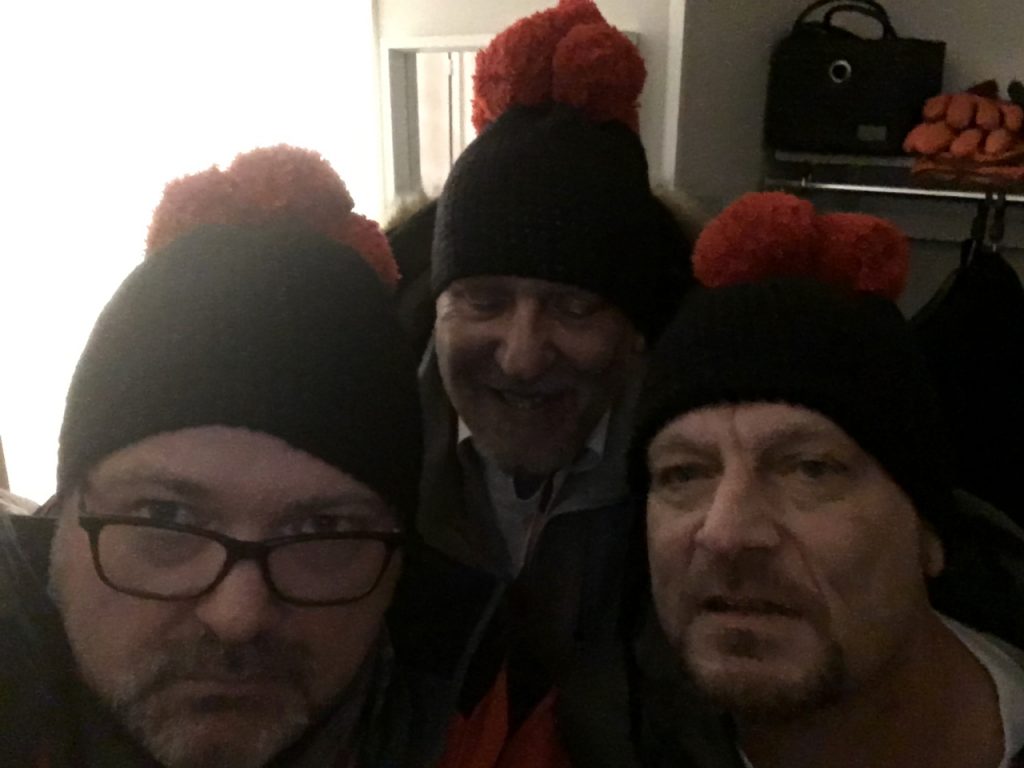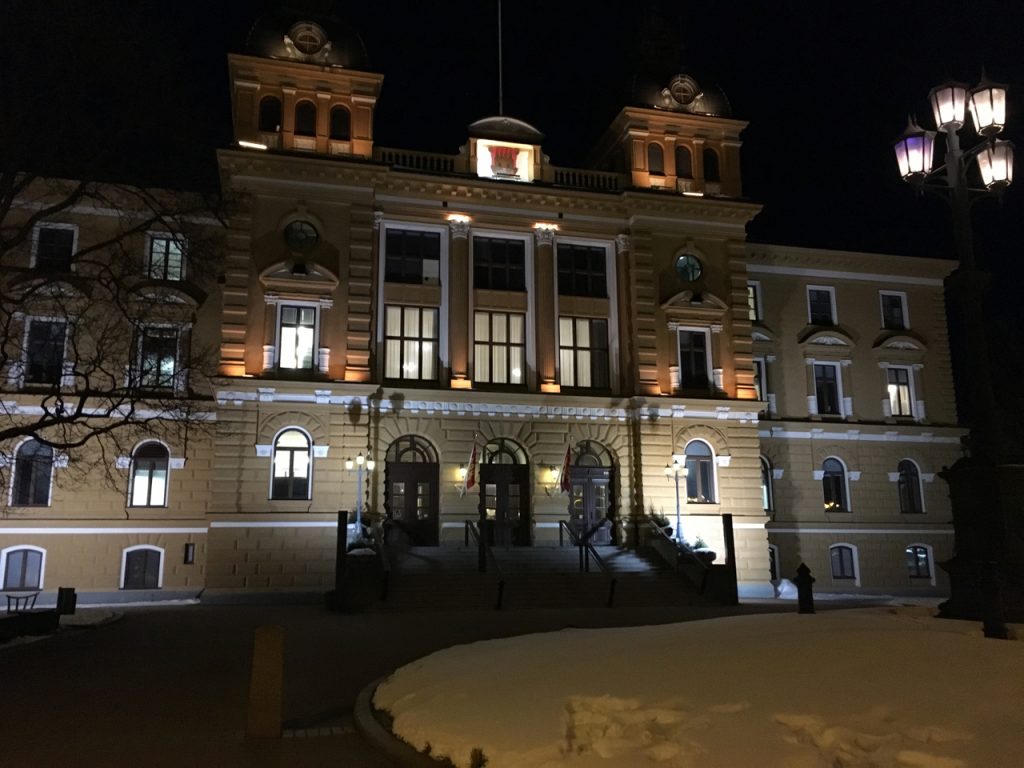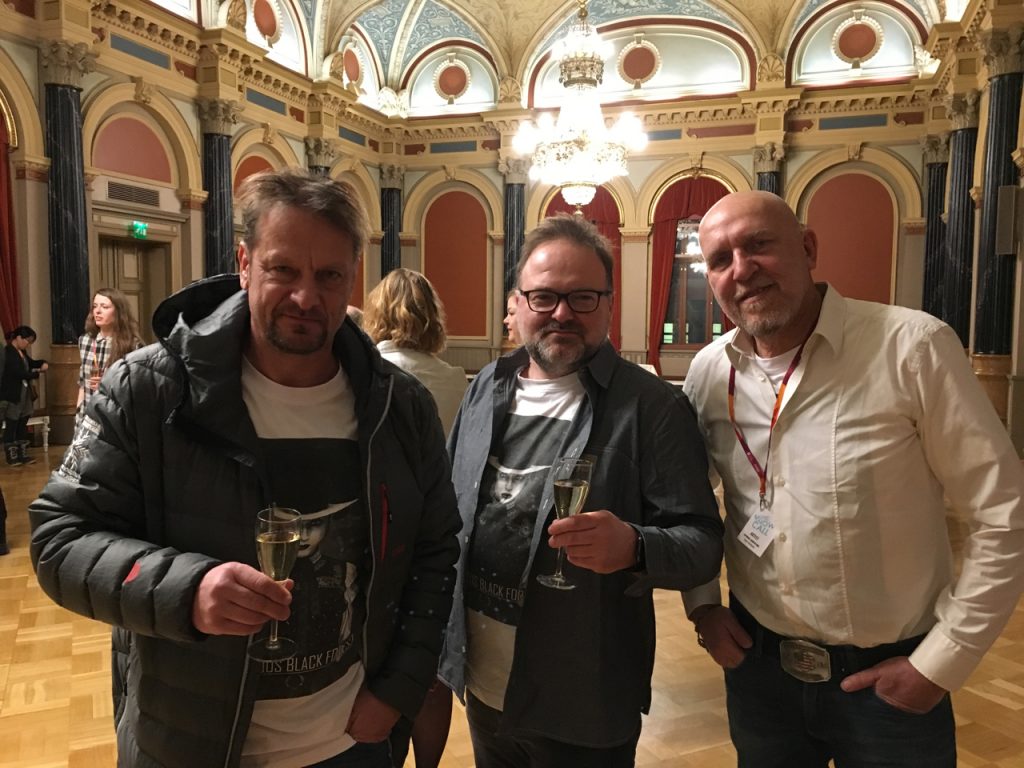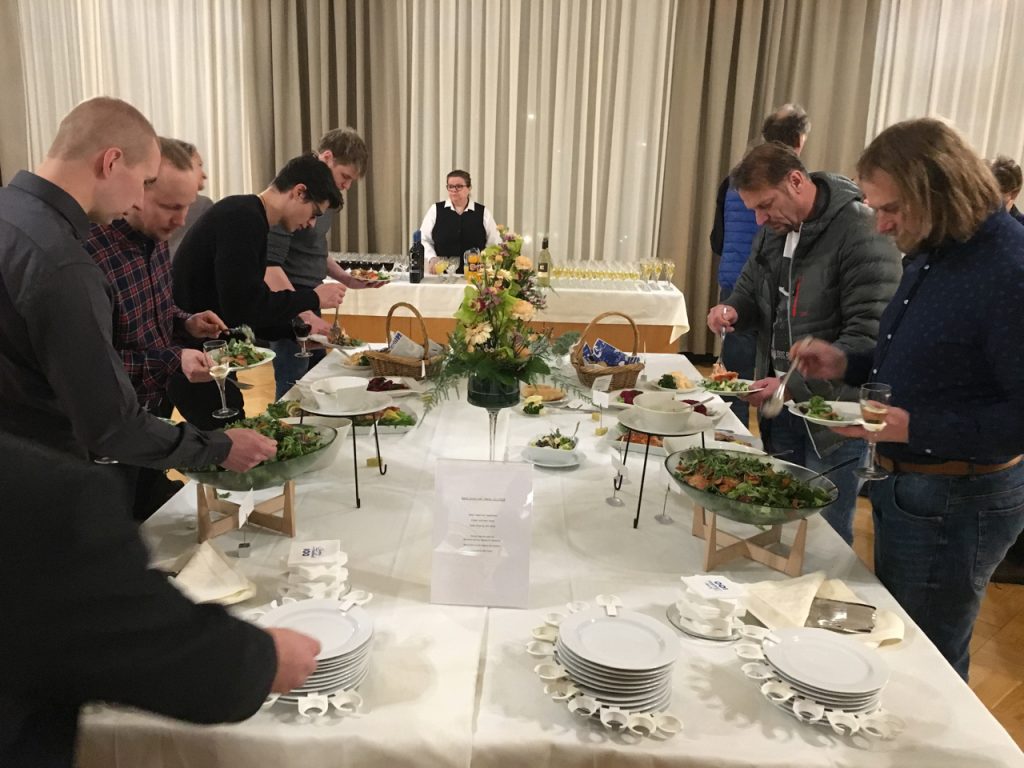 Schwarzwälder Kirschwasser
One bottle of Kirschwasser was already empty at the point we opened the second one in the Bus back from the town hall to Nallikari. The first bottle we served strategically during the carving to distract our competitors while carving. But tonight we open the second bottle in the bus and we got an empty bottle back. All the carvers drunk Kirschwasser like there was no tomorrow. Strange, since we would never drink Kirschwasser in Germany – We use it just for Schwarzwälder Kirsch Torte or to disinfect a cut in the finger. But here in Finland, where a small bottle of beer costs around 6€ and Schnaps a fortune, they slammed the Kirsch like water. We are sure that some of the competitors (pictures shows the Norway team) are knocked out tomorrow 🙂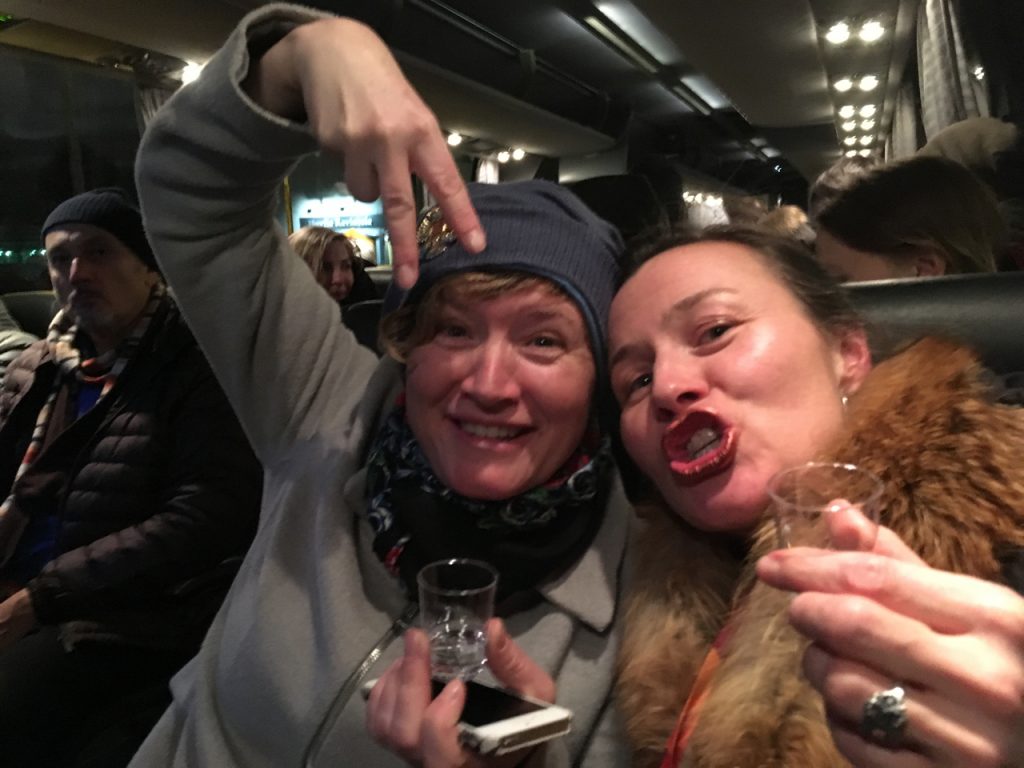 The next surprise for our competitors is the three slices of Schwarzwälder Speck. Not sure how and when we serve it, but since the Saturday Party is in a Finish Sauna we are tending to offer the Speck there. This might be the beginning of a new Finish tradition – or maybe not 🙂
Thanks for all of your nice comments. This always let us feel a bit at home and also it feels like you are all here with us. We miss you!